Row Crop BMP Farm Tour on June 30 from 8:15 am to 12 pm (CDT) in Jackson and Calhoun Counties. Producers will share their experiences implementing BMP practices to enhance production and profit for row crop production and for integrating winter grazing with row crops. They will also discuss how cost-share has enhanced their operations. BMP and conservation staff from state and federal agencies will be on-hand to answer your questions regarding available cost-share. UF-NFREC faculty will give an overview of their work on row crops and row crop/livestock integrated systems Please help us get an accurate headcount for the bus and lunch by registering by June 23rd.
Notes - Agenda 8:00–8: 20 am – Registration, Jackson Co. Extension Office, 2741 Penn Ave., Marianna, FL 32448; 8:30 am – Bus leaves Extension Office; 9:00–10:00 am – Stop 1: Melvin Farms, 25410 NE Shorty Segers Rd. Altha, FL 32421; 10:15–11:45 am – Stop 2: Baggett Farms, 1879 HWY 71, Marianna FL 32448; 12:00 pm – Sponsored Lunch Jackson County Extension Office
Registration is
Closed
(Registration for this event closed on
Meet In-Person at
Jackson County Extension Office
2741 Penn Ave
Marianna, FL 32448-4022
Meet Online at
Please check back later for this online event link.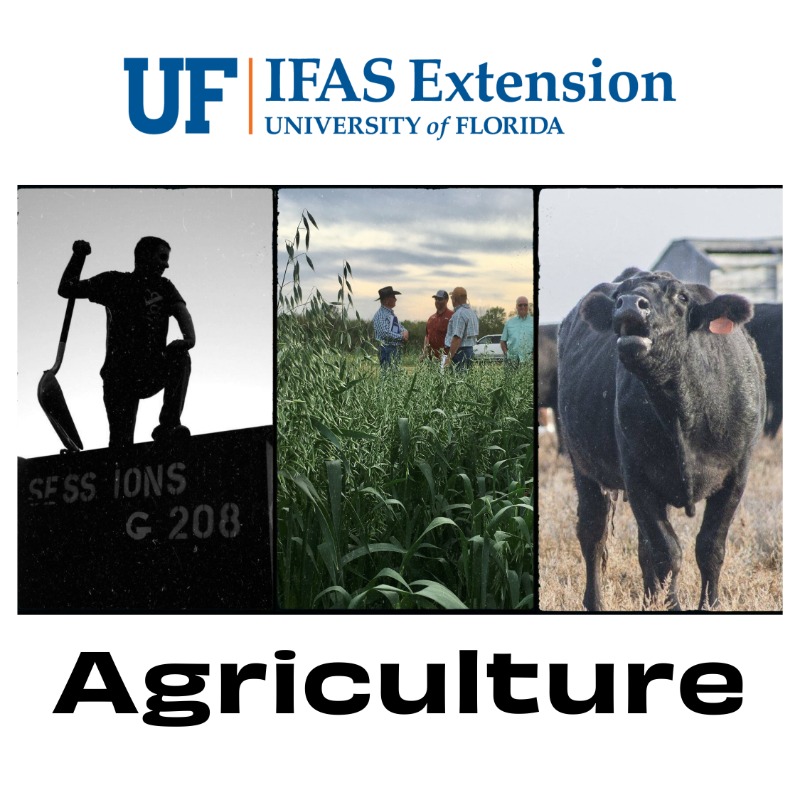 Agriculture
---
If you have any questions about this event, please call our office or email the contacts below.
Event Host:
Andrea Albertin
Instructor:
Andrea Albertin